A sparkling smile is built on strong oral health, and the office of David E. Parker DDS can help you maintain it so you can greet the world with confidence.
Healthy teeth and gums affect more than aesthetics. Teeth and gums free of cavities, gum disease and gingivitis improve the overall quality of life and physical health of patients. In fact, poor oral health has been linked to serious health concerns such as heart disease and diabetes.
Brushing and flossing are the best ways to maintain oral health at home, and regular visits to a dedicated dental professional build upon that good start. Our care team gives you a thorough and thoughtful dental health analysis at every visit, taking care to attend to each facet of your oral health and hygiene.
Personalized care is standard here at David E. Parker DDS, so we tailor each and every service and recommendation to the current dental health and cosmetic dentistry goals of our patients. We'll talk to you about the status of your oral health and about any dental work concerns you may have, and take that into consideration as we build a dental health plan that meets your individual needs.
We follow national preventative maintenance guidelines that recommend teeth cleanings every six months, but at the first sign of periodontal disease, we work even harder to help you regain oral health. For periodontal disease patients, we follow up every three months with a cleaning to ensure you're on the path to maintaining oral health. All cleanings remove plaque and tartar from the teeth, leaving only your clean, healthy smile.
Benjamin Franklin said it best, "an ounce of prevention is worth a pound of cure." Waiting until you're in pain to come see us is both unnecessary and unwise – we may be able to correct minor issues before they become large, costly problems.
Schedule your next cleaning today!
Related General Dentistry Articles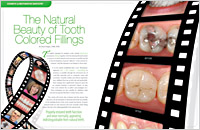 The Natural Beauty of Tooth Colored Fillings
The public's demand for aesthetic tooth colored (metal free) restorations (fillings) together with the dental profession's desire to preserve as much natural tooth structure as possible, has led to the development of special "adhesive" tooth colored restorations… Read Article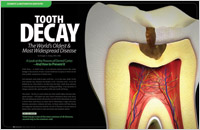 What is Tooth Decay? – And How to Prevent It!
Tooth Decay is an infection, and many people don't realize that it is preventable. This article is the first in a series about tooth decay, perhaps the number one reason children and adults lose teeth during their lifetime. Explore the causes of tooth decay, its prevention and the relationship to bacteria, sugars and acids… Read Article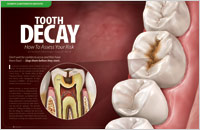 Tooth Decay – How To Assess Your Risk
Don't wait for cavities to occur and then have them fixed — stop them before they start. Modern dentistry is moving towards an approach to managing tooth decay that is evidence-based — on years of accumulated, systematic, and valid scientific research. This article discusses what you need to know to assess your risk and change the conditions that lead to decay… Read Article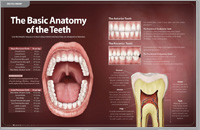 Basic Anatomy of Teeth
Adults have 32 teeth. This includes the wisdom teeth which are simply a third set of molars. It is possible to be born with less than 32 teeth or more than 32 teeth. If a person has had all four of their wisdom teeth removed, they will have 28 teeth…Read Article
Schedule your appointment today!
"I never realized how bad my smile was until I now look at other peoples teeth. I am so happy that i was able to meet Dr. Parker and his team – they've done wonders for me."